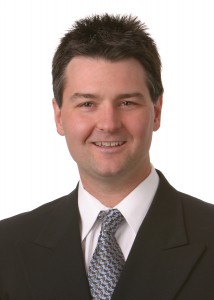 Todd B. Willkomm-Broker/Owner
Began his interest in Real Estate years before he started in the business, first as an investor of apartments, then as a broker helping other investors make the most of the ever-changing landscape of real estate. The goal is simple: Create the best outcome for the Client. Todd strives to continue to learn something new each and every day and never passes by an opportunity to try something new for the betterment of the client.
Expertise-
-Property Analysis
-Market and Demographic Analysis
-Redevelopment and Value-Add strategies
-Income/Expense plan development
Affiliations-
Jefferson County Board of Realtors
Wisconsin Realtors Association
National Realtors Association
Wisconsin Licensed Real Estate Broker
Contact Todd:
PH: 920-723-8604
e-mail todd@epic-real.com
Visit Me @ Linked In:/Todd on Linked In
JD Kincaid – Broker Associate
I started my real estate career a few years ago after being Vice President for one of the biggest farms in the United States of America. A passion that I always had was the real estate field, and when most people were leaving the market I dove into it. I have worked on multifamily units as well as Triple-Net based properties.  As a property manager myself I understand the turmoil's of the industry and the "real life" situations that the multifamily investor deals with on a day to day basis. If your looking to buy a home I have the best tools available in the Real Estate market today to help you make an informed decision, and get you the results you deserve and expect. My goal is simple ,whether it is selling the family farm, purchasing the home of your dreams or a commercial investment I will strive to get you the best price for the Real Estate that you are looking for . You are family when you work with me and the service will reflect that.
Affiliations-
Jefferson County Board of Realtors
Wisconsin Realtors Association
National Association of Realtors
Wisconsin Licensed Real Estate Broker


Contact JD
PH: 262-949-1298
e-mail JD@epic-real.com
Visit Me @ Linked In: http://www.linkedin.com/pub/jd-kincaid/30/51b/709
Check Me out on Loopnet: http://http://www.loopnet.com/Profile/5739029341/JD-Kincaid/